Australia Japan Society of Western Australia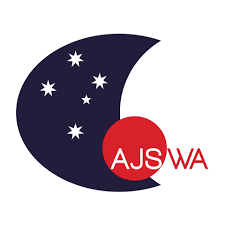 The Australia Japan Society of WA is a volunteer organisation formed in 1974 by the late Sir Gordon Freeth (Australian Ambassador to Japan) and Mr John O Brien.
For more than 40 years the AJSWA has played an important grass roots role in organising and promoting many activities of interest to the Australian and Japanese communities.
AJSWA is run by a Committee of volunteers drawn from all walks of life. All events and activities are due to the generosity of the team who donate their time and talents for the benefit of the community.
AJSWA, Ikebana teacher Mrs Akiko Chester and AJSWA Past President Patrick Whight are recipients of the Order of the Rising Sun.
Past President Ged Boylan was awarded commendation from the Japanese Foreign Minister. Ged has also been recognised in 2020 by the conferral of the Order of the Rising Sun Gold Rays with Rosette.
Contact
Australia Japan Society of WA Inc
C/- Nichigo Centre 146 Murray Street Perth WA 6000