Women in Leadership – Enhancing opportunities in Australia-Japan working environments
02 April 2020 | NOW A LIVESTREAM EVENT

Presented by Asialink Business, Ashurst and the Australia – Japan Society of Victoria
Representing cross sector experience in business, government and academia, our panelists will share and discuss some of the unique leadership challenges that women face in Australian-Japanese working environments.
The conversation will include practical tips on leadership, sponsoring and influencing, and what support is available to aspiring women leaders to assist with career mobility with a focus on the Australia-Japan space. The discussion will also canvas the important role played by male champions of change. Gender equality benefits all and is everyone's responsibility.
12.30 pm start until 2 pm
RSVP: CLICK HERE to register.
Registered guests will receive livestream access to view this event on your computer, phone or tablet.
Opening Address by Natsuko Ogawa – Partner, Ashurst
Panelists
Arabella Dove – Company Secretary, Toll Group
Kaori Okano – Professor, La Trobe University
Additional panelists to be announced
Moderated by Donna Webster – Director, Capability Development, Asialink Business
For further information please email Rene Landsman – r.landsman@asialinkbusiness.com.au
Japanese Modernism – National Gallery of Victoria
28 Feb 20 – 4 Oct 20
During the first half of the twentieth century Japan's traditional art and aesthetics interacted with European life and culture, resulting in a pulsating era of Japanese modernism and the creation of Asian Art Deco architecture, paintings, prints, design and fashion. From the early 1920s until the late 1930s Japan developed a lively consumer culture and felt the influence of new technologies from abroad. Its cities underwent major redevelopment and featured bustling streets filled with department stores, cafés, teahouses, movie theatres, ballroom dance halls and modern transportation that catered to a new generation of urban pleasure seekers.
The exhibition features major works by young female artists of the era, rare large-scale paintings by young Japanese artists and modernist colour prints produced with the refined techniques of traditional ukiyo-e. The exhibition also features fashion of the era, including women's and men's kimonos and related accessories. Popular culture and interior design will be represented with beautifully crafted glassware, lacquer ware and bronze ware, as well as street posters, magazines and graphic design.
Asia TOPA
Jan-Mar 2020 | Victoria

In its second iteration, Asia TOPA: Asia-Pacific Triennial of Performing Arts returns to celebrate the creative imagination of artists and cultures in the Asia-Pacific region.
This stunning and multi-art form collection of works over the three-month long festival explores the connections between contemporary Australia and its growing diaspora.
The 2020 program is focused on new work creation alongside presentations of iconic and legendary artists and reflects the contemporary imagination and lived experience of artists from the entire Asia-Pacific region. Australian artists, groups and companies have made connections across the region to present collaborations and intercultural works spanning music, dance, theatre, contemporary performance, film, digital, visual art, public talks and more.
Kobun Workshop for Japan Scholars | postponed
26-27th March 2020
On March 26 & 27, The Japan Foundation, Sydney will host a free two-day workshop to help local Japan scholars build literacy in kobun (古文), or classical Japanese.
The workshop is organised in partnership with the Japanese Studies Association of Australia (JSAA), and will be led by Dr Matthew Shores of The University of Sydney.
Funding is available to assist with travel and accommodation for participants from regional or interstate universities.
Catering will be provided.
Max. 15 participants | Please register early, as capacity is limited.
Wagashi: Nature and Tradition in Sweets | postponed
Samurai – Exhibition – Art Gallery of South Australia
National Conference 2020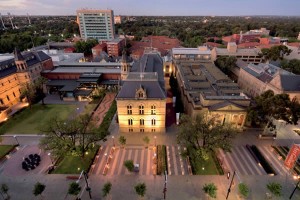 The next Biennial Conference of the National Federation of Australia Japan Societies will be held 18-20 September 2020.
The host city for 2020 will be Adelaide, South Australia. A conference committee comprising of representatives from the Japan Australia Friendship Association, the Australia Japan Association of South Australia and the Australia Japan Business Council of South Australia has been established to oversee the preparations.
The conference will focus around the rejuvenated North Terrace hub of culture, education and government in Adelaide with UniSA and the Playford Hotel being two of the key venues.
The conference promises to showcase the stories of South Australia's relationship with Japan including premium food and beverage, manufacturing, sport, cultural links, education, government ties and the exciting potential of the recently announced Australian Space Agency.
The general schedule will be as follows:
18 September 2020: Business Day with Evening Cocktail Event
19 September : Cultural Day with Evening Gala Dinner
20 September: NFAJS Annual General Meeting
Attractive accommodation packages from the Playford Hotel and Mercure Hotel will be available for conference delegates.
Further details will be released as the schedule becomes clearer, but for the meantime please save the dates in your calendar.